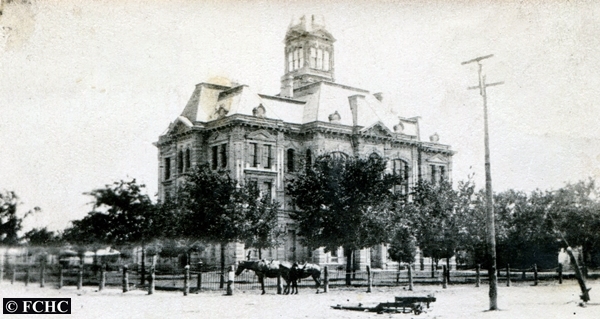 Falls County
Historical Commission
and
Falls County
Historical Museum
Marlin, Texas





Newsletter, August 26, 2014




You all missed a great opportunity. A wonderful speaker and lecturer presented his work to over 100 people with all seats filled and standing room only last night at the meeting room of the Waco Genealogy Library ( Target Shopping Center). Baylor Book Store only had 8 copies of his books. The 4 cases were not going to arrive until today.

Yes, we need to have Chris Tomlinson here for a talk and book signing. The books are 30.00 from Baylor Bookstore. My online price at Barnes and Nobles is 19.99, ebook price is 12.99. The talk was about how Chris Tomlinson began to realize while growing up in Dallas that his great great grandfather owned people, slaves, reporting about 9 foreign countries and ethnic wars as a journalist including South Africa and Rwanda and his eventual return to Tomlinson HIll and finding the African American Tomlinson family.

I am not sure how many people will buy 30.00 books, but his talk is needed here. His talk is about acknowledging the past in a conscious way and moving forward as a community of people. He realizes he is not popular to some in Marlin, but is willing to come and present his work. He has several more book ideas percolating from his Falls County research. It is really not about book sales, he makes 2.00 a book. His dream is to have the hardback published in a soft cover and be part of a student history reading requirement at the University level.

This needs to be an event beyond a book signing on a weekday afternoon at the Marlin Library if you remember to drop by. His talk needs community exposure across all ethnic backgrounds.

Dates, Suggestions, feedback, input requested:

Possible venues: Saturday morning coffee/brunch at the Allen House. Regular evening meeting at Fellowship Hall, Methodist Church. Larger venues at the High School, Booker T Washington Alumni Center, or an African American Church.

He is already booked for Saturday, November 1 for Baylor Homecoming at the Baylor Bookstore prior to Football game.

And, he did not talk just about Marlin. He read over 100 years of microfilm at the Waco library and praised editor Kennedy for printing the truth about the whole county when it was not the popular thing to do.

And, yes, we need to work with Marlin Library to fix the problem of not being able to print from microfilm. He had to go to Waco Library for that capability because we have the papers, but no way to copy them. So he and his assistant spent hundreds of hours in Waco instead of hundreds of hours in Marlin. His conclusion of the Marlin Democrat was that their subscribers, our ancestors, were very smart people, and required a world view of our local paper.

This is a project we need to get behind and sponsor as an in depth analysis of one man's history of early Falls County and its evolution.